In Need of Reliable
Legal Representation?
For legal assistance having to do with real estate, elder, or business law, contact The Law Offices of Jaime Lathrop, P.C. in Brooklyn today.
Professional & Knowledgeable
Welcome to the Website of Jaime Lathrop
Attorney Lathrop provides representation to a variety of Brooklyn, New York clients through his diverse practice areas. These include — but are not limited to — real estate transactions, guardianship, foreclosure defense, landlord-tenant proceedings, general litigation, and more.
A dedicated public servant, Mr. Lathrop has been recognized for outstanding pro bono service and his work as a Guardian Ad Litem in the New York City Housing Court. He has represented his community's most vulnerable homeowners in cases of unjust foreclosures and landlord-tenant disputes. When it comes to defending the citizens of New York, he's after justice — not a profit. Whether you live in Queens, Manhattan, or Staten Island, call The Law Offices of Jaime Lathrop, P.C. when you're in need of a strong representative.
Foreclosure Defense & Guardianship Attorney
in Brooklyn, New York
Jaime Lathrop, Esq
Attorney at Law
Jaime Lathrop, Esq has distinguished himself as an indispensable legal resource for Brooklyn, New York residents who need help with co-ops, elder law matters, and more. Recognized for his pro bono work and recommended by clients across the board, Attorney Lathrop is dedicated to seeing that everyone gets equal protection under the law, and he's ready to take your call.
Why You Should Hire Attorney Lathrop
Experienced
Attorney Lathrop's impressive professional experience encompasses years of service work and legal representation for those impacted most by New York's housing crisis.
Knowledgeable
The cases and opportunities that Attorney Lathrop has taken on have shaped him to be the confident, qualified lawyer you deserve. Don't hesitate to obtain his reliable guidance today.
Compassionate
Attorney Lathrop takes the time to understand you and walk you through your options. He genuinely cares about his clients and wants to put an end to the injustice you're facing.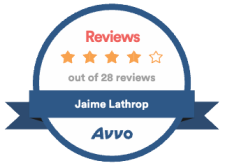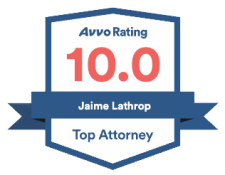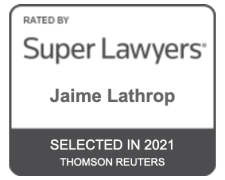 Client Testimonials
We needed a lawyer for a Manhattan real estate transaction and we were very fortunate to have found Mr. Lathrop. He navigated us through this process with great communication (he was always available to talk) and expert knowledge. Would work with him again anytime.
Working with Jaime Lathrop was a very smooth and stress-free process, he was always available to answer all of my questions, and he is very professional. My issue was resolved in a timely manner. I definitely recommend his services!
Jamie stopped the mortgage company from selling my house in a foreclosure sale. The mortgage company was a predator lender and Jamie stopped them in their tracks! My wife and I are very grateful to Jamie and Dave.
Get a Strong Defense Against Foreclosure
The decline in the New York housing market along with the surplus of easy-to-get loans has led to an increase in mortgage foreclosure actions. Many courts are taking a stronger stance against lenders who cut corners by handing out loans to borrowers who have little to no chance of paying them off. A skilled attorney like Jaime Lathrop can help you out of the pit. If you have fallen victim to equity theft or a fraudulent deed transfer, reach out to The Law Offices of Jaime Lathrop, P.C. Mr. Lathrop represents residents of Brooklyn, Queens, Staten Island, and Manhattan, New York.
Recent Blog Posts
Lathrop Hosts CLE for Brooklyn Bar Association
Jimmy Lathrop and Anthony W. Vaughn, Jr. will host a CLE session at the Brooklyn Bar Association
READ MORE
Lathrop Commended by Judge, Prevents Tenant from Being Evicted
In a recent published decision, a Brooklyn Housing Court judge commended the firm for
READ MORE
Attorney Lathrop Will Help You Name a Guardian
Learn More
Financial abuse is a serious matter that disproportionately affects the elderly and the disabled, often after control of their finances gets handed over to a seemingly trusted relative. Perhaps your parent has recently appointed a sibling as a power of attorney, and now are no longer receiving bank statements or aware of their account activity. If you've detected any red flags of this nature, and live in the Brooklyn, New York area, the first call you should make is to Jaime Lathrop, an elder law attorney with experience in dealing with elder abuse and guardianship.
There are two major types of guardianships under New York Law: SCPA Article 17-A Guardianships and Article 81 of Mental Hygiene Law Guardianships, the first being for parents of developmentally or intellectually disabled children who are about to turn 18, and the latter being primarily for trauma victims or the elderly. In both types, the appointed guardian has the legal responsibility to act in the best interest of the ward, and can only maneuver property or finances when absolutely necessary. When the time comes, Attorney Lathrop is here to answer your guardianship questions and represent you through the petition process. Call today to get started and set up a free consultation.