Jaime Lathrop, Esq
Attorney at Law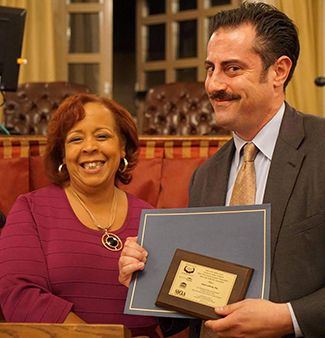 Jaime Lathrop was admitted to the 2nd Department in April of 2003 and began his legal career working with a settlement agent representing lending institutions in purchases, sales and mortgage refinances of residential properties. In 2005 he began volunteering in the Resource Center at the Housing Court at 141 Livingston Street advising pro se litigants in free consultations concerning landlord/tenant law in New York City. In 2006, 2007, and 2008 he was named an "Empire State Counsel" by the New York State Bar Association, an honorary title given to those attorneys who donated more than fifty hours of pro bono service to the public in recognition of his work in the Resource Center at 141 Livingston Street.
In 2007 and 2008, he appeared in over 10 cases in the Federal District court as pro bono counsel for defendants in the Recording Industry Association America's "illegal downloading" lawsuits where a consortium of record companies sued users of peer-to-peer (P2P) file-sharing websites for unauthorized downloads of popular music.
In 2009 Jimmy was hired by the Brooklyn Bar Association Volunteer Lawyers Project as Director of the Residential Mortgage Foreclosure Program to train, supervise and mentor volunteer attorneys representing Brooklyn's most vulnerable homeowners in the Foreclosure Settlement Part in the Supreme Court at 360 Adams Street. He has given numerous CLE lectures concerning foreclosure litigation for various bar associations in the last three years. In the past two years over 165 homeowners and 45 volunteer attorneys have participated in the program which works closely with the courts and lenders to help put Brooklyn's homeowners back on track with their mortgages.
Jimmy's experience with complex landlord/tenant litigation has led to many appointments as a Guardian Ad Litem in the Housing Part of the Civil Court of the City of New York for his special ability to work with Adult Protective Services and non-profit legal service organizations to navigate the maze of city agencies and benefit programs designed to serve the most at-risk members of our community. Under the auspices of the Brooklyn Bar Association Volunteer Lawyer's Project, Jimmy has initiated a NYCHA Article 78 program designed to appeal New York City Housing Authority administrative decisions which have terminated tenant leases or rental subsidies.
Jimmy is qualified under the Part 36 Rules to serve as a Court Evaluator, Guardian or Attorney for an Incapacitated Person under Article 81 of the Mental Hygiene Law in New York County and Kings County. His training and background in real estate litigation and emergency applications have led to numerous appointments as a Special Guardian or as Counsel to Guardian.
If you would like to see Jimmy's resume, click here.
Let's seek an effective solution together.
Education
Bates College — B.A., 1994, Major: American History

Brooklyn Law School J.D., 2002

Notes and Comments Editor, Brooklyn Law School Law Review
Admissions
New York, 2003

Connecticut, 2004

Federal Courts of the Eastern District of New York, 2004
Public Service
Director, Mortgage Foreclosure Intervention Program, Brooklyn Bar Association Volunteer Lawyers Project, Inc., 2009 - 2014

Guardian Ad Litem, Civil Court of the City of New York, Housing Part: Kings County, 2008 - present
Professional Associations – Leadership Positions
Brooklyn Bar Association, Young Lawyers Section, Chair, 2010 – 2012

Brooklyn Bar Association, Board of Trustees, 2013 – 2020

New York State Bar Association, Real Property Section, Chair, Membership Committee (downstate), 2013 - present

New York State Bar Association, General Practice Section, District Representative, 2015
Publications
"New Developments in New York State Foreclosure Law" The Brooklyn Barrister, May 2009

"New 2010 Medicare Award Reporting Requirements Create Extra Burdens for Courts, Attorneys" The Brooklyn Barrister, March 2010

"Second Department Demonstrates Limitations to Distressed Real Estate Investors Litigating Foreclosures" New York Law Journal June 20, 2019
Awards
New York State Bar Association, Empire State Counsel; 2006, 2007, 2008

Brooklyn Bar Association, Distinguished Service Award, 2011